It's during uncertain times that the mere appearance of preparedness can be enough to soothe our rattled nerves. This concept, one we built an itemized plan for battling actual inclement weather around, is now more timely than ever as we brave the figurative storm that is life. Because even though we're socially distanced, our time spent outside wrestling with the tumultuous transition from spring to summer — strong winds, sudden downpours, our hair frizzing out or clinging to our necks, humidity hitting us like a literal wet blanket, etc. — is collectively near. At which point, a lineup of all-weather preparedness accessories rated by their practicality, stylishness, and disaster-proof abilities will be strategically crucial.
From your more intuitive items (Uniqlo's classic Heattech or a cute travel umbrella) to the less obvious choices (trendy balaclavas or purses perfectly sized to hold soup thermos), there's no shortage of stylish ways to protect yourself against the ever-fickle elements. Fast-forwarding to the rainy day when deciding to go out or stay in will seem as inconsequential as to whether or not we should put milk in our coffee can help us remind ourselves of what we've been hoping for all along: that things will return to how they once were. So when they do, and when we're suddenly caught in that unexpected downpour, let's be prepared to successfully conquer it together — baseball cap, HotHands, big sunnies, and all.
Uniqlo Heattech Leggings
Practicality: 10/10
This essential weather item can help you out of many precarious situations — including, but not limited to, leaving the house without checking the weather to reveal that it's snowing with a chance of freezing winds, spending the night away from home (call them pajamas!), and doing at-home-yoga while under a city-wide lockdown.
Stylishness: 6/10
Yoga pants and leggings have been deemed acceptable attire for workouts, grocery store runs, and parties alike, so, by the transitive property, Heattech should be afforded the opportunity to live under the same set of rules. With the appearance of leggings and the softness of your favorite sweatpants, these are as stylish a choice as they are a pragmatic one.
Disaster-Proof: 7/10
If you're a person that gets cold when you leave the house without a sweater in 65-degree weather, this is a crucial item to combat the painful effects of not feeling like you're under a blanket at all times. Not great in the pouring rain though.
Handkerchief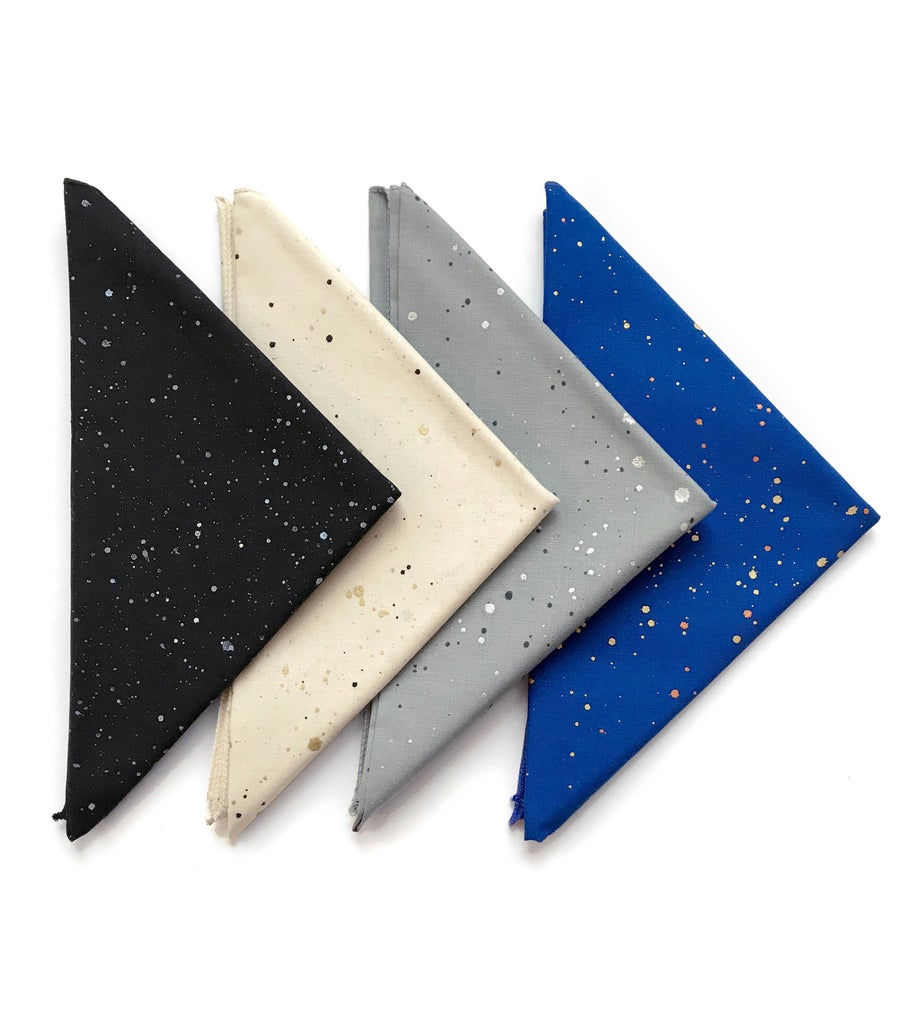 Practicality: 9/10
It's sustainable, lightweight, and packs well. Rather than going through a pack of personal Kleenex from Duane Reade every week, you can feel good about your environmental commitment every time you sneeze into your cloth tissue. However, 1 point is docked for having to remember to wash said handkerchief.
Stylishness: 8/10
Even though no one looks good blowing their nose into a tiny rag, if you opt for a handkerchief with a nice pattern, you'll feel as put together as possible while silently praying you didn't wipe off the makeup around your nose to reveal your actual skin tone. Fold it up and use it as a pocket square for a more chic take on a classic style.
Disaster-Proof: 9/10
Say what you will about the handkerchief's "cool factor," or lack thereof, but in your moment of need this crucial item comes through. Whether it's preventing a major runny nose or tear-streaked makeup brought on by strong winds, a pocket hanky can be the difference between a good or bad day. Still need to add a coffee filter if you use it for the more serious stuff.
Headscarf
Practicality: 8/10
Absolutely essential during a torrential downpour or a breezy Revel ride (community helmets are essential but kind of gross), but could be seen as superfluous by those that don't watch mid-century B&W movies in which starlets wouldn't be caught dead in a convertible without one. Plus, like the handkerchief, they too can also serve as non-medical facemask material in a pinch.
Stylishness: 10/10
The most stylish. Will make you feel like you're in a movie about 1960s Rome. (Vintage Vespa not included.)
Disaster-Proof: 6/10
Unless you use it as a tourniquet to stop a bleeding wound, this item isn't likely going to save your life. However, it can prevent some seriously disheveled hair on a windy day and looks perfect weaved into a braid or clipped to the back of a ponytail.
Compact Umbrella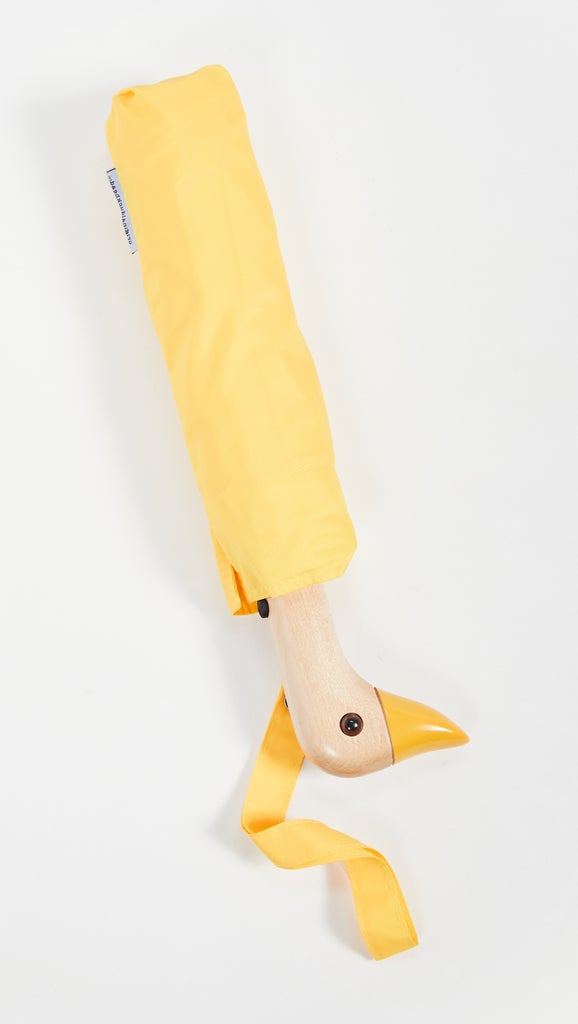 Practicality: 10/10
Having a compact umbrella, rather than one that spans the entire sidewalk, is a very good thing. Similarly considerate people that also carry reasonably sized umbrellas will give you a nod of appreciation. When the sky clears up, it's as easy as popping it in your bag.
Stylishness: 8/10
You know how the saying goes: there are a million umbrellas in the sea. Get one with a pattern that best represents your personal style and it's sure to be a fashion crowd-pleaser.
Disaster-Proof: 9/10
Unless you get a $5 bodega umbrella that flips inside out as soon as the wind goes above 5 mph, it's a day-saver.
HotHands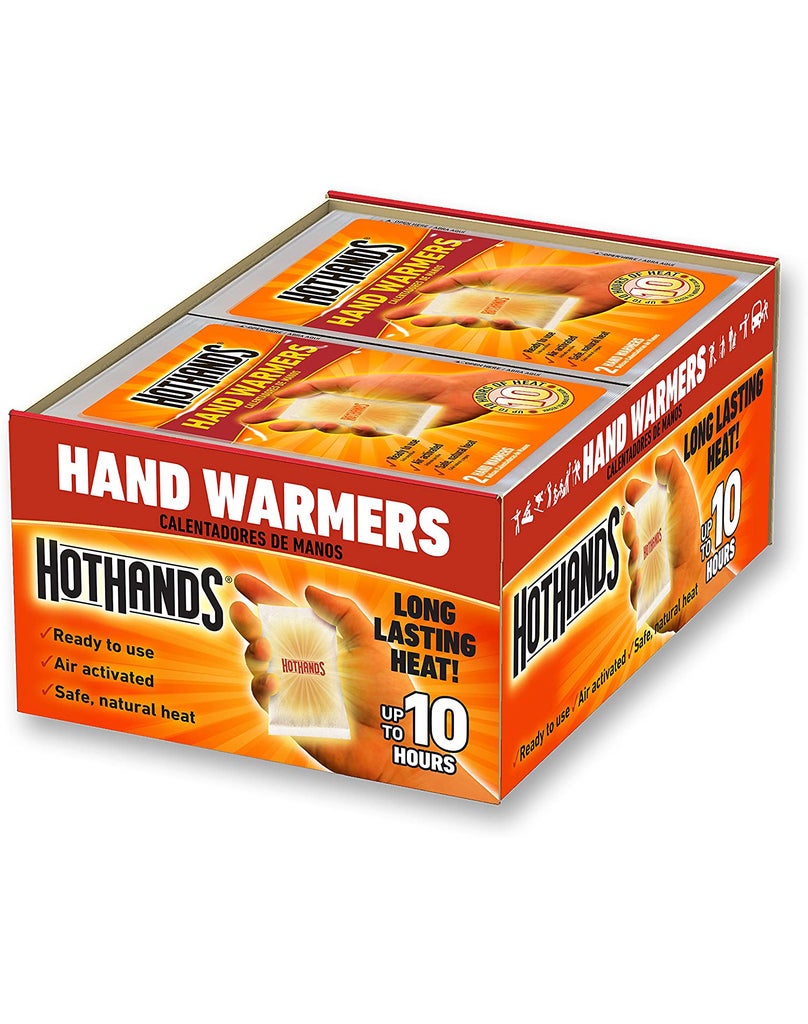 Practicality: 10/10
In theory, these are meant to protect from frostbite and are often only seen being used on ski lifts or whilst on wilderness adventures. However, stick them in your gloves, shoes, under your bra, etc. for some extra warmth — you'll be glad you thought of this life hack before it becomes a thing on Pinterest.
Stylishness: 3/10
While two lumps sticking out from beneath your shirt don't look amazing, try throwing on a chunky sweater for those colder days and no one will notice that you're literally packing heat.
Disaster-Proof: 8/10
This could definitely save you from some unsavory weather mishaps when you're severely underdressed. For that reason, we would get 10/10, but since it's a niche and "nonessential" item, we give it a reluctant 8/10.
Balaclava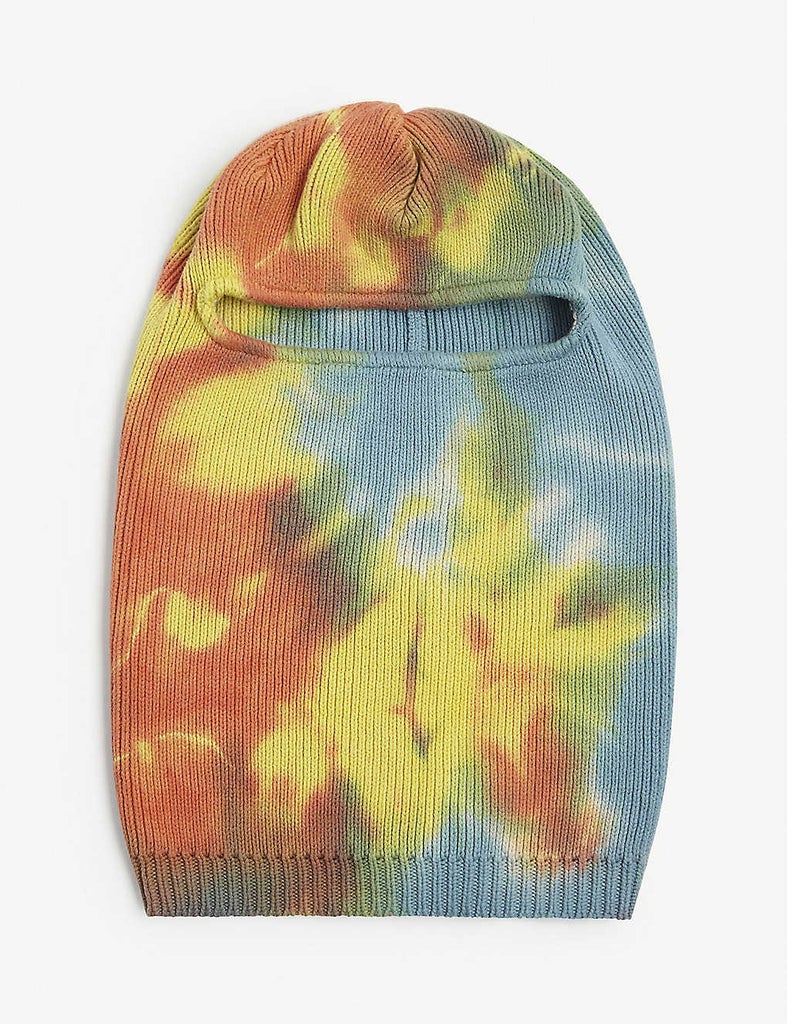 Practicality: 8/10
It's small, soft, on-tie-dye-trend, and can be used as a makeshift non-medical facemask when absolutely necessary.
Stylishness: 9/10
Normally, this item would be denigrated to a 4 or 5, as it's commonly held that the Balaclava is to the face what crocs are to the foot. However, the past few winters Balaclavas have become all the rage, making unprecedented appearances on the high-fashion scene. For this reason, we give it an empowered 9/10.
Disaster-Proof: 10/10
If you get a wind ravaged tomato face, as this author does, this item is your new best friend. It protects those of us with what the woman at Sephora calls "ridiculously sensitive skin" from looking like we just got out of a workout class every time it drops below 40 degrees.
Packable Raincoat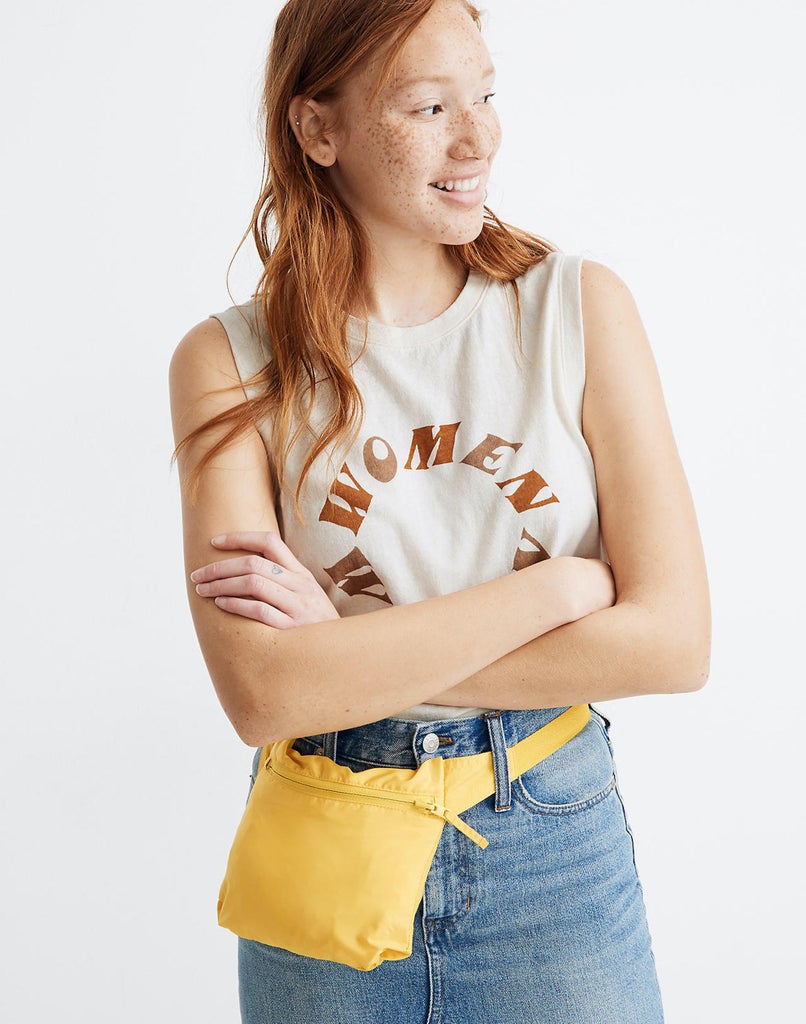 Practicality: 10/10
With a few unfolds, this sunshine-hued fanny pack converts into a chic rain slicker that is oh-so ready to shelter your #OOTD from unforeseen downpours.
Stylishness: 8/10
The yellow raincoat never goes out of style. Pretend you're on the rainy streets of London or in Singin' in the Rain and prepare to pull up your hood when the rain you experience IRL becomes way less elegant.
Disaster-Proof: 10/10
If you don't want to look like you were sitting in the splash zone at Seaworld, this is the jacket for you. It's integral to keeping your person dry — not to mention your phone, AirPods, and Fitbit.
Baseball Hat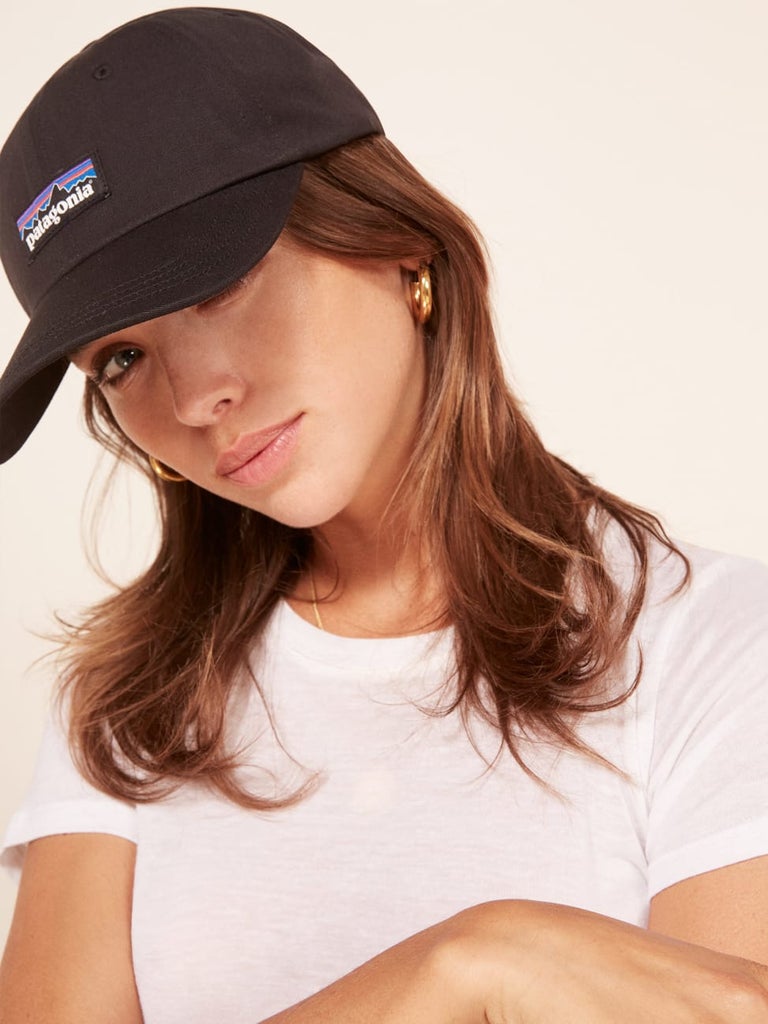 Practicality: 10/10
Rain or shine, this item is sure to keep the sun or droplets of water coming from the awnings of buildings out of your eyes. Oh, and it's perfect for keeping your hair from becoming an unruly mess as soon as the wind picks up.
Stylishness: 8/10
While baseball caps are a decidedly timeless piece, integral to any '90s style inspired closet, they're also synonymous with masking bad hair days. For this, we are docking 2 points on the style spectrum.
Disaster-Proof: 5/10
There are ways to prevent disaster from ensuing that have nothing to do with baseball caps, but they're also not a bad thing to have on hand. This brings their ranking to a solid 5/10, with a 50/50 shot of making you feel like a smartie for thinking ahead by throwing this in your bag before you left the house.
Big Sunglasses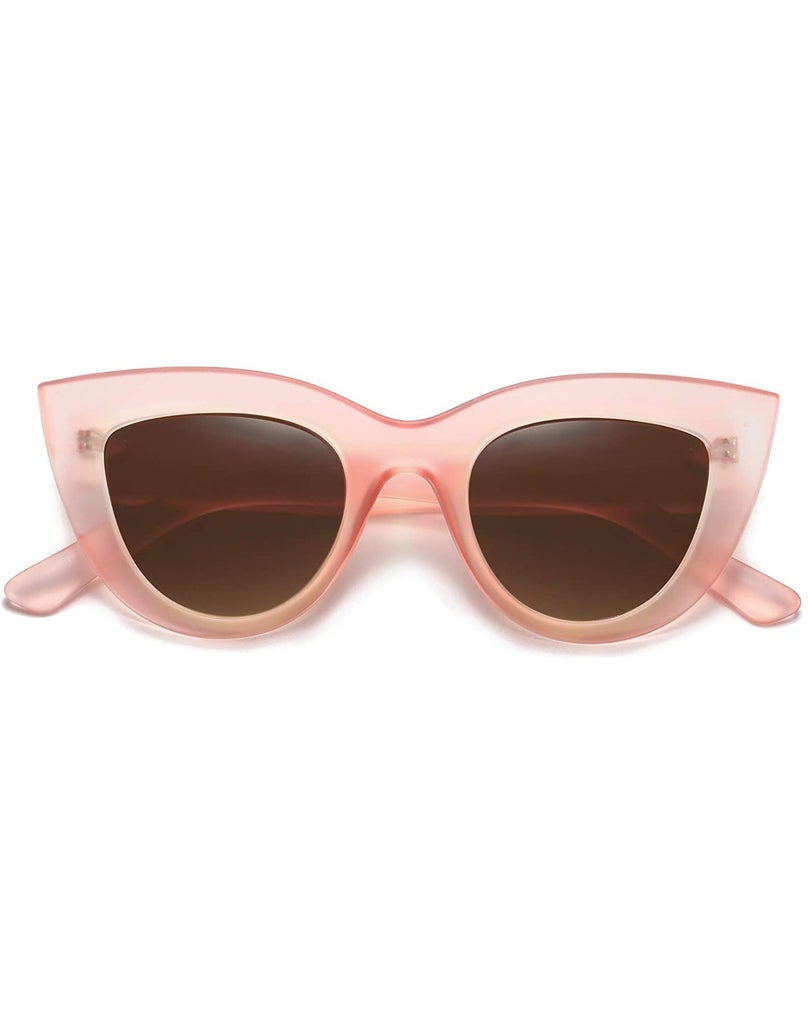 Practicality: 10/10
Sunglasses are one of the few non-negotiable items on this list. If you don't regularly pack sunglasses in your bag, you're doing it wrong, and, when it comes to blocking the sun, size really does matter.
Stylishness: 10/10
Big sunglasses are 2020's new big-boho purse from the early 2000s — you heard it here first.
Disaster-Proof: 8/10
Unless you like staring directly into the sun, like some presidents we know, these sunnies can prevent some serious early onset cataracts. Hot tip: they can also serve as an especially helpful eye-shield against sideways rain, snow, sleet, and windy on the darkest days, too.
Bucket Bag (Aka Snack Purse)
Practicality: 5/10
It's the perfect way to hold your favorite clam chowder while still telling the world you appreciate fruit aesthetics and follow trendy Instagram accounts.
Stylishness: 10/10
An ideal outfit recipe: miso soup packets, thermos, and this Staud bucket bag. A resounding 10/10 for style factor.
Disaster-Proof: 5/10
The shape of this bag is a godsend — unless you enjoy cleaning liquids that have leaked from your lunch container out of your canvas tote. But, we'd still choose to add some safety Ziplocs to make sure you don't ruin a perfectly sweet designer bag.
At Refinery29, we're here to help you navigate this overwhelming world of stuff. All of our market picks are independently selected and curated by the editorial team. The product details reflect the price and availability at the time of publication. If you buy something we link to on our site, Refinery29 may earn commission.
Like what you see? How about some more R29 goodness, right here?